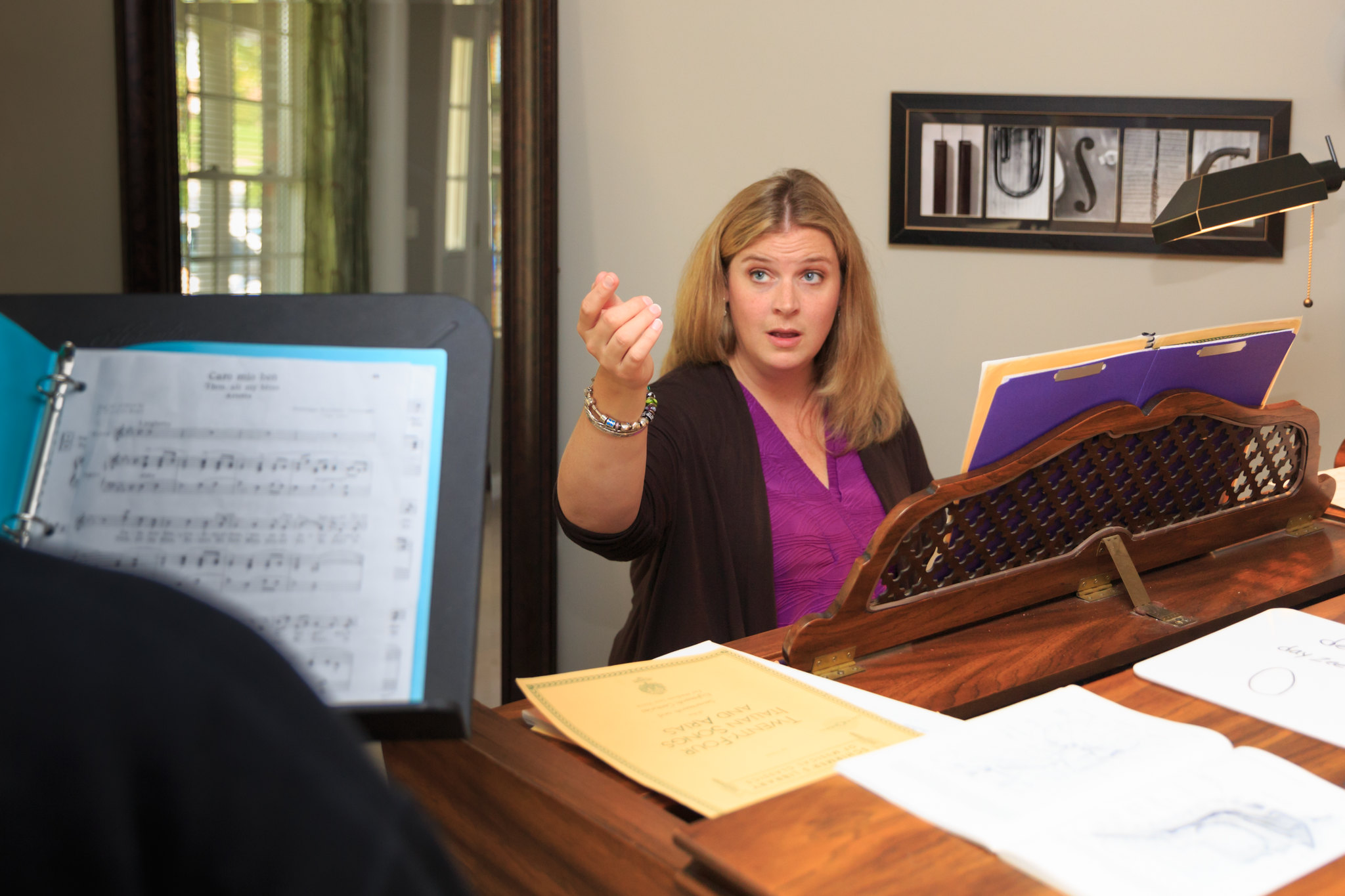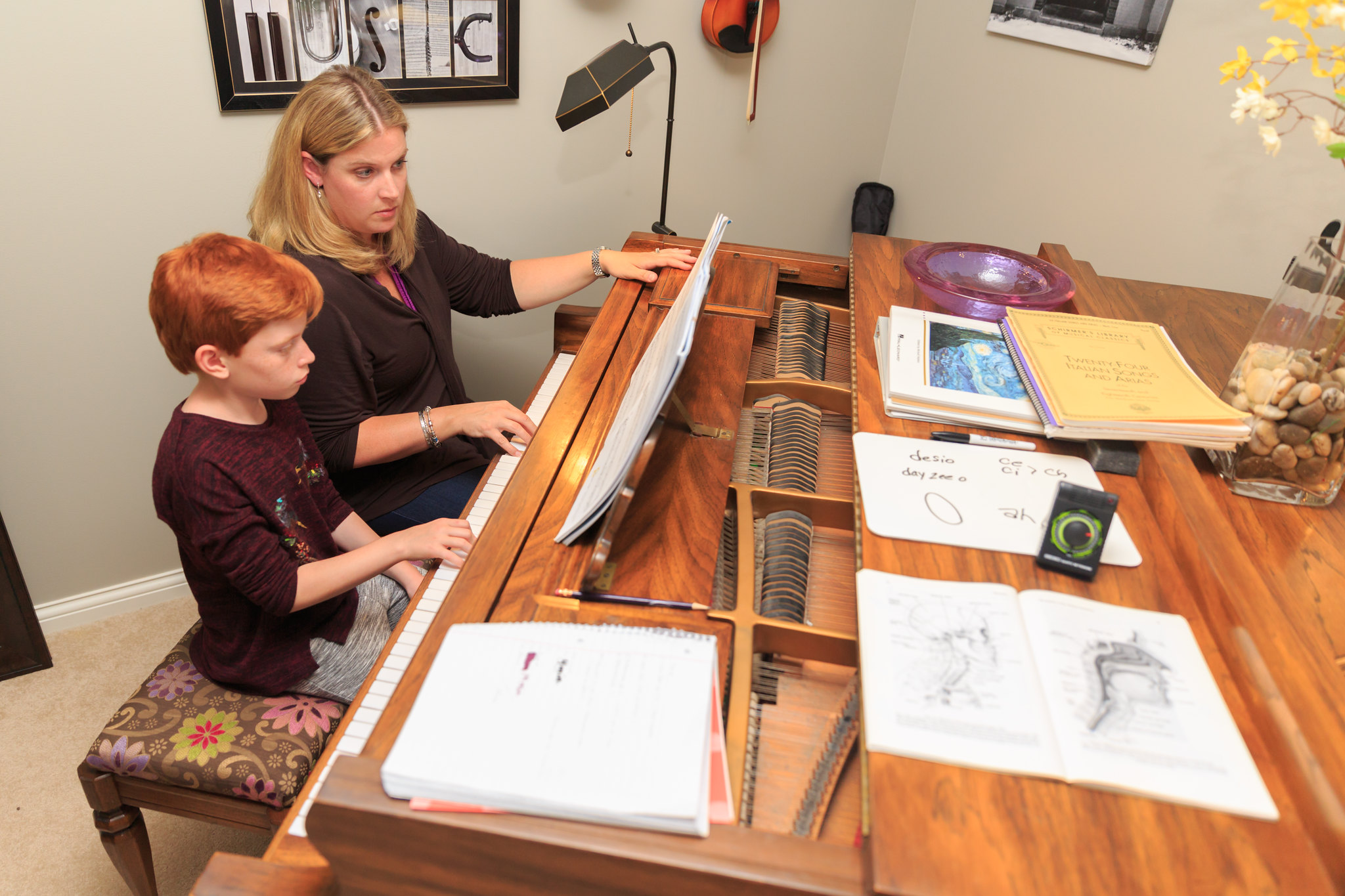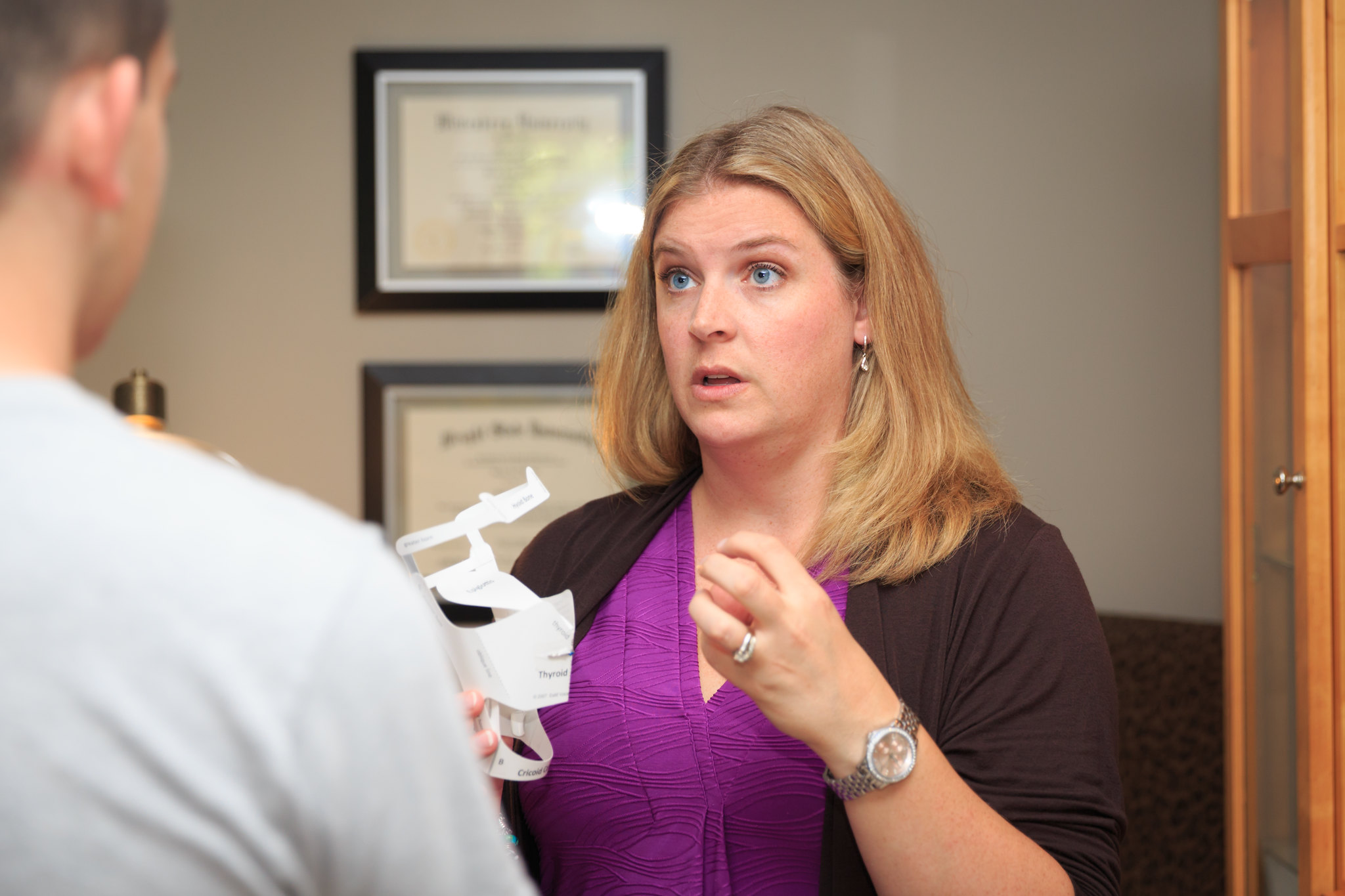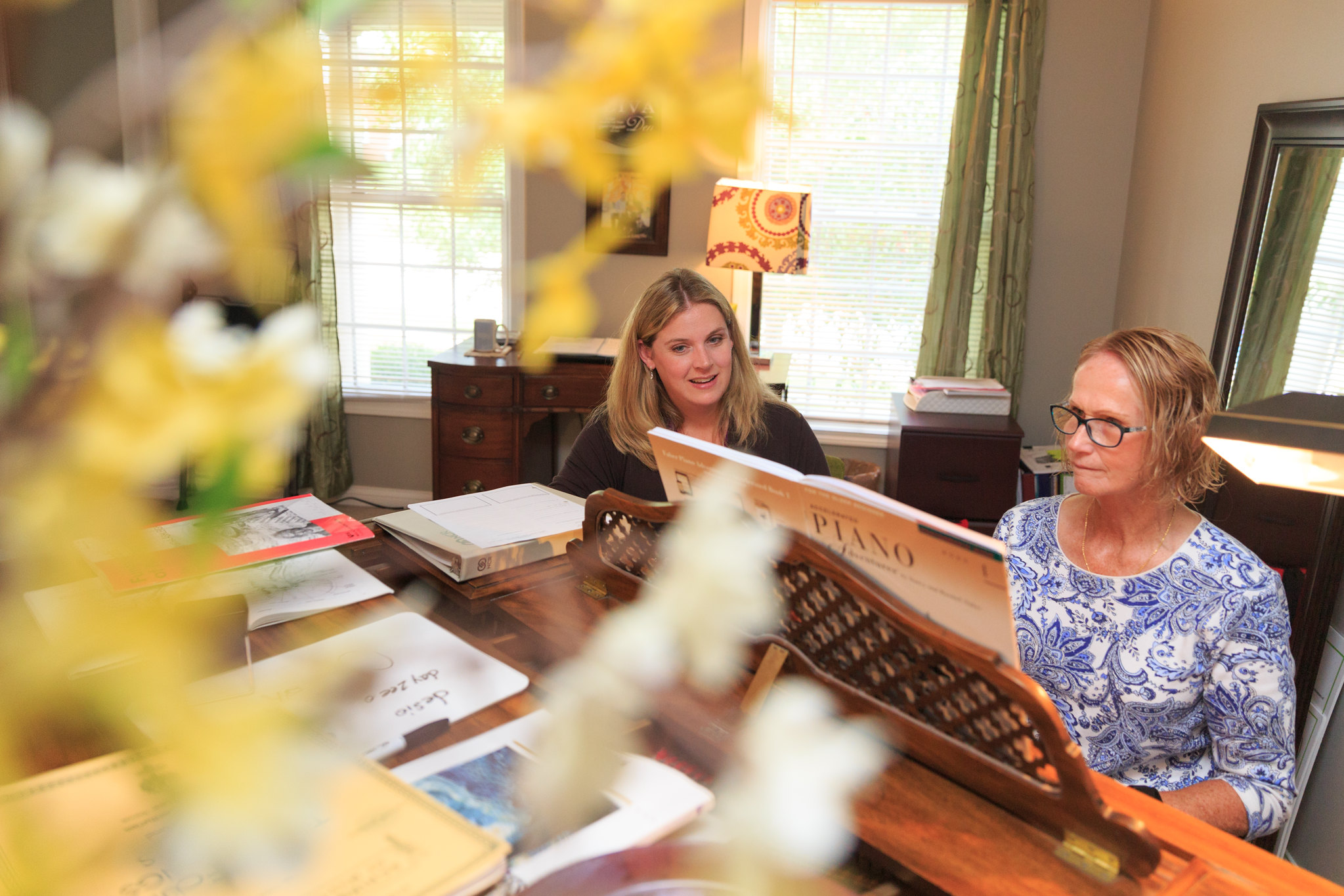 Am I the teacher for you?
I strive to create a learning environment that is a safe place to make mistakes to learn from and build upon.  I'm the kind of teacher who encourages my students to try new things and meet small challenges along the way that add up to big changes.  In my studio, students will boost their confidence through achieving goals and performing and sharing their talent with others.  I recognize that teaching is not a "one-size-fits-all" endeavor.  I will combine kinesthetic and instructional teaching styles to help students not only grasp, but master, a variety of musical concepts and functions.
You show up for me, and I'll show up for you – a teacher who is prepared, on-time, ready to work, with curiosity and a "can-do" attitude – progress is guaranteed!
Education, Experience, Etc…
Sarah Bucher, soprano, holds a Master's degree in Vocal Performance from Wright State University and a Bachelor's degree in Music and Business Management from Wittenberg University.  She founded Bella Musica Lesson Studio & Music Store in 2012, which at one time employed over 25 teachers & support staff and boasted 250+ students.  With the addition of twins to an already energetic toddler in the family, she sold the studio and now operates her teaching business out of her home.  Sarah also teaches lessons and group classes as an adjunct professor at the University of Dayton.
Sarah has been a guest vocal director with the Children's Performing Arts of Miamisburg (a musical theater organization for kids 4th through 12th grade with an emphasis on education through performance).  She has taught private voice lessons at both public and private schools in the Dayton area, including Stiver's School for the Arts and at her in-home studio.  Both her voice and piano students have participated and earned Superior ratings in state solo and ensemble contests and the National Federation of Music Clubs Festival Competitions.  Sarah is an active member of the Dayton Music Club and NATS (National Association of Teachers of Singing).
In her quest for the most up-to-date pedagogical information to better serve her students, Sarah applied for and was chosen as one of the NATS 2020 Professional Interns.  This is a prestigious, intense summer training program for voice teachers and is open to qualified voice professionals from tenure-track university teachers to independent studio teachers.
In addition to teaching and directing, Sarah also enjoys performing. Her expressive lyric soprano voice has led to the roles of Nella in Puccini's Gianni Schicchi, Lisa in Bellini's La Sonnambula, Geraldine in Samuel Barber's A Hand of Bridge, and Lucy Lockit in John Gay's The Beggar's Opera. She has also earned the title roles in Suor Angelica and Arabella. Sarah was the winner of the Wright State University Concerto-Aria Competition and was a finalist in the university's Honors Recital competition. She has been a featured soloist in the Wright State University Arts Gala, with Musica! (Dayton), and the soprano soloist for the Sulphur Grove United Methodist Church annual production of the Messiah.
OperaWorks Advanced Artist summer program chose Sarah to participate in their training program and production of an original opera. Sarah also created and directed Vocal-Improvisation Night for undergraduate music majors at Wright State University. Currently, Sarah sings with the Dayton Opera Chorus and was recently heard as a principal with Opera Project Columbus.
Sarah lives in Bellbrook, Ohio with her husband, Eric; eldest daughter, Lydia, and twins, Alyssa & Bryson.
Think I might be a good fit for you, but still have a couple questions?  I'd love to hear from you!