Studio Performances
Students are provided with several performance opportunities each year.  Our annual events include:
Recitals
Formal Student Recitals (usually in December and May) – open to all studio members to showcase what they have been working on in lessons.
Trick or Treat 'n Tunes (usually the 4th week of October) – open to studio members who wish to wear a costume and have fun performing. A great opportunity to perform a seasonal tune or songs in minor keys!
Adult Student Events – open to all adult studio members to party and perform
Other Performance Types
Adjudicated Events – NFMC (National Federation of Music Clubs) annual festival competition; NATS auditions (for voice students only); State Solo and Ensemble Events
Master Classes – all students are invited to attend, participating performers are selected in advance
Studio Classes – group learning opportunities that incorporate a performance element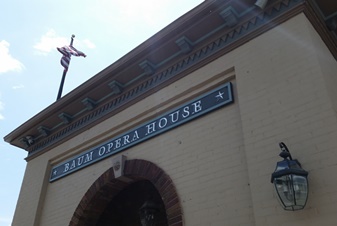 Many of our studio recitals are performed at our performance venue partner, the historic Baum Opera House in Miamisburg, OH.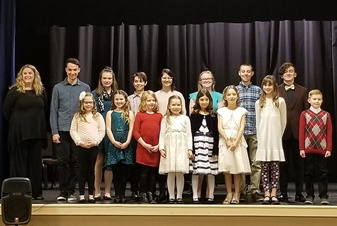 The Importance of Performing...
Why is performing important to studying music?
Goals – Students thrive when they are working toward a tangible goal with something on the line.  Recitals help provide direction and purpose that is important for the progression of musical studies.
Benchmarks for Progress – Student progress should show with each recital in the pieces they play that display their musicianship and their heightened ability to manage their nerves and improve their stage presence.
Confidence Builder – Students build confidence through successfully applying and executing what they are learning
Peer Learning – Students can learn from and be motivated by watching and listening to their peers in performance.  They can also hone very valuable critical listening and audience skills.
To find out about our upcoming studio performances, please visit our FaceBook page, BellaMusicaDayton.