What will I learn in piano lessons?
Read Music (notes and rhythm on two staves)

Lead Sheets/Chords where applicable

Musical Terms & Concepts
Stylistic nuances of various musical eras
Technique – body alignment, fingering, pedal work, and more

Exercises (scales, cadences, etc.) in every key

Music Theory
Repertoire – learn songs appropriate to skill level & physical ability

variety of genres (classical, pop, jazz, hymns, Disney, etc.)

Performance Etiquette
Ready to choose your membership and sign up for piano lessons?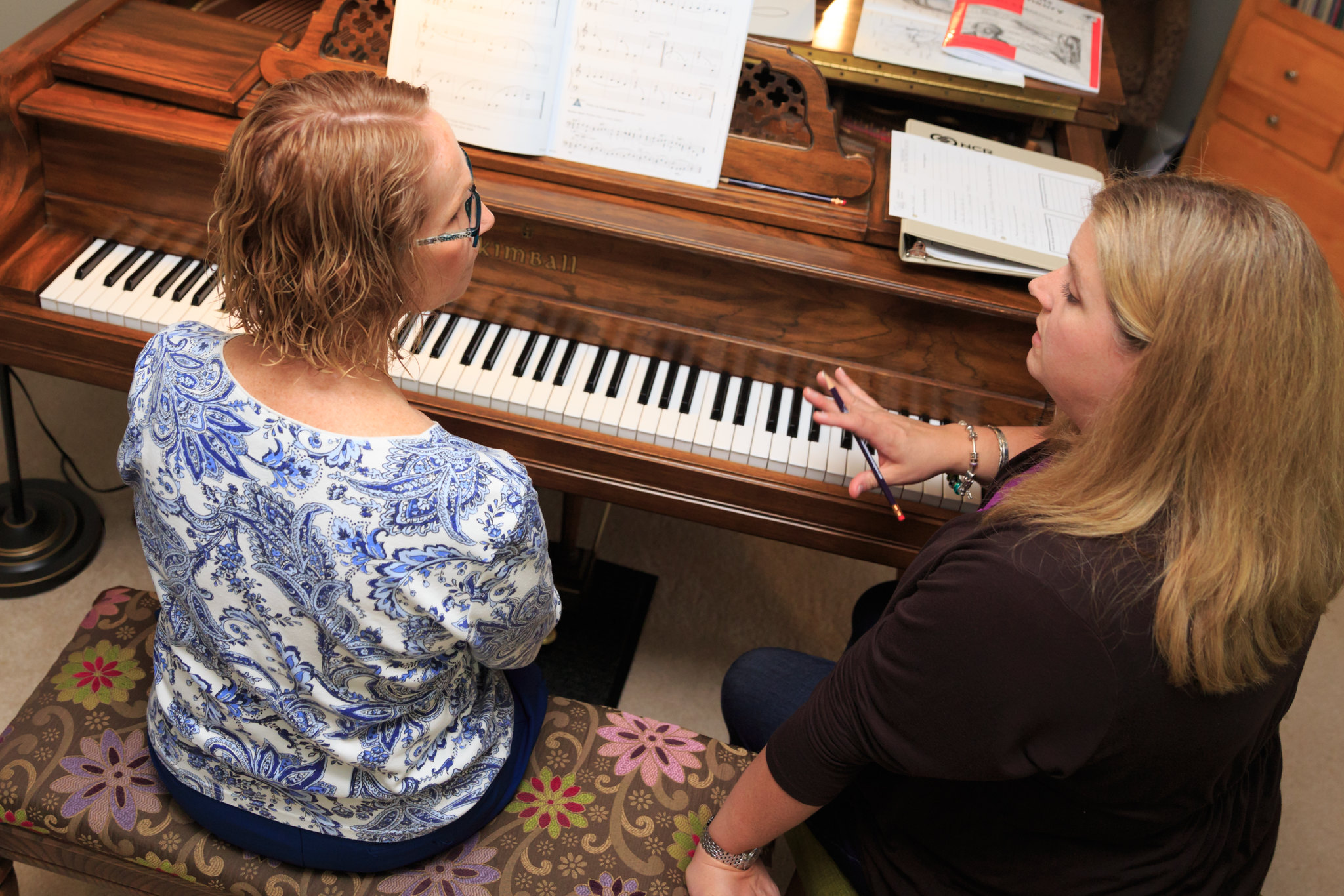 What current students are saying…
Our son had been taking piano lessons for a few years prior to starting at Bella Musica. When we found Bella Musica, and Sarah for his piano lessons, we knew that our son's abilities and knowledge were going to increase tremendously. Bella Musica has exceeded our expectations. Our son challenges himself, he has a thirst for learning and playing more, and he is enjoying every part of the journey. Simply put, Bella Musica is amazing!
Sarah teaches me great. She listens to my stories but also gets done on time.
Moving to a new area often presents obstacles, like finding the "perfect fit" for a music teacher. Sarah takes the time to get to know each, individual student. She is able to challenge each student in a way that lets their true potential shine. If you are looking for the "perfect fit," look no further.
Group Learning Opportunities
While studying piano is often a very individualized quest, sometimes there is comfort in numbers – and there is always fun!  Students of similar skill levels will come together 2 – 3 times per calendar year for a studio class.  Classes could include:
Group rhythm ensembles, activities, and games
Listening games – developing critical listening and aural skills
Performing for peers – working on roles of the performer & the audience
Musical terms games (usually Music Bingo!) – and there are almost always prizes