Your voice is unique!
Your voice – it's something that only you have. Learning about what it can do and how you can use it is EMPOWERING! From pitch matching to executing the perfect melisma – voice lessons are for everyone!
What will I work on in my voice lessons?
Body Alignment
Breath – the basics & the specifics
Aural Skills (the ear-to-brain connection)
Making Sounds – playing with all the "singing" things (chest voice, head voice, belt, vibrato, straight tone, legato, staccato, oh my….)
Repertoire Work (singing songs to improve skills, discover hidden interest, have fun, etc.)
Classical and CCM styles (not the school in Cincinnati) – not sure what this means, that's okay we'll get there
Amplified and non-amplified music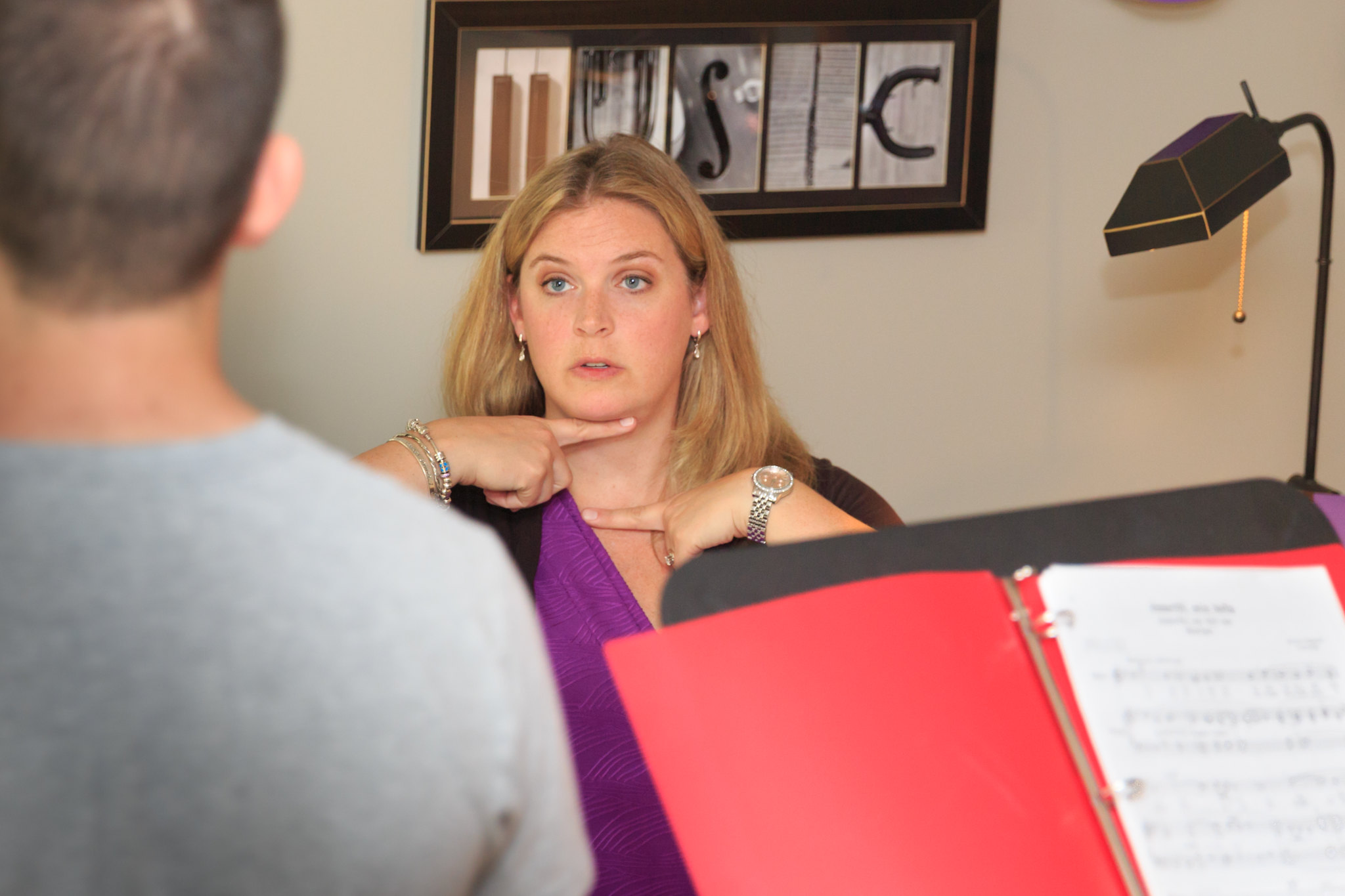 This is not an exhaustive list.  Nor is it a checklist.  Lessons are planned and designed to meet every student where they are and take them further.  Vocal skills are not "one and done" kinds of things to learn.  They are progressive.  As your body ages and changes, so does your voice, because they are intimately connected!  Sing through the changes! It's the best thing you can do for your voice.
What students are saying…
Sarah is great and makes you feel welcome. I would recommend her to anybody looking for piano and voice lessons.
Under Mrs. Bucher's teaching, we have been confident that our daughter is getting the best music education available. Sarah (Bucher) is a talented musician in her own right, and so we know that she "knows her stuff"! She has quality expectations of her students, yet she is very patient and willing to make sure her students, (both new and advanced), grasp new or difficult concepts. Mrs. Bucher has that rare gift of teaching concepts in a way that makes sense. We highly recommend her to the beginner who wants to learn a new skill or to someone who just wants to fine-tune their musicianship!
Sarah has helped me to develop my voice from scratch and to learn music theory in the process. I look forward to my lesson each week. If you're interested in lessons, I can't recommend Bella Musica enough.
Since my daughter has been taking lessons from Mrs. Bucher, I have noticed that her confidence has increased tremendously. She is learning that her voice is an instrument, and I am looking forward to her recital.
Even though I'd never taken voice lessons before, Sarah made me feel very comfortable. I was looking for a teacher who would push me, and found it in her. I learned so much! I appreciated her honesty and humor during our sessions. I couldn't have asked for a better vocal coach!
Sarah Bucher is a great, patient teacher that knows and loves music and communicates it in every lesson. As a beginning voice student, her lessons have met me on my level and have given me a new sense of confidence in my voice. I smile every lesson when I learn something new about singing, music, or music theory. I can't recommend Sarah enough!
Sarah Bucher is an amazing vocal coach and an awesome singer! I was insecure and nervous about our first lesson, but Sarah understood how I felt. She created a relaxed and productive learning environment right away. I've learned a lot about matching pitch, breathing, and choosing appropriate literature.
I signed up for voice lessons because I was very self-conscience about my changing voice. Sarah was extremely chill about it and never made me feel bad about the hilarious sounds I'm sure I was making. It's been so much fun and I've continued lessons just because of what a nice break it is from the regular humdrum of normal "adulting." 10/10 would recommend!
Mrs. Bucher is a fantastic teacher!  I'm always learning new things and find her teaching style inspiring and accessible.  She's incredibly knowledgeable and always welcomes questions.  I'm very thankful to have the opportunity to study with her.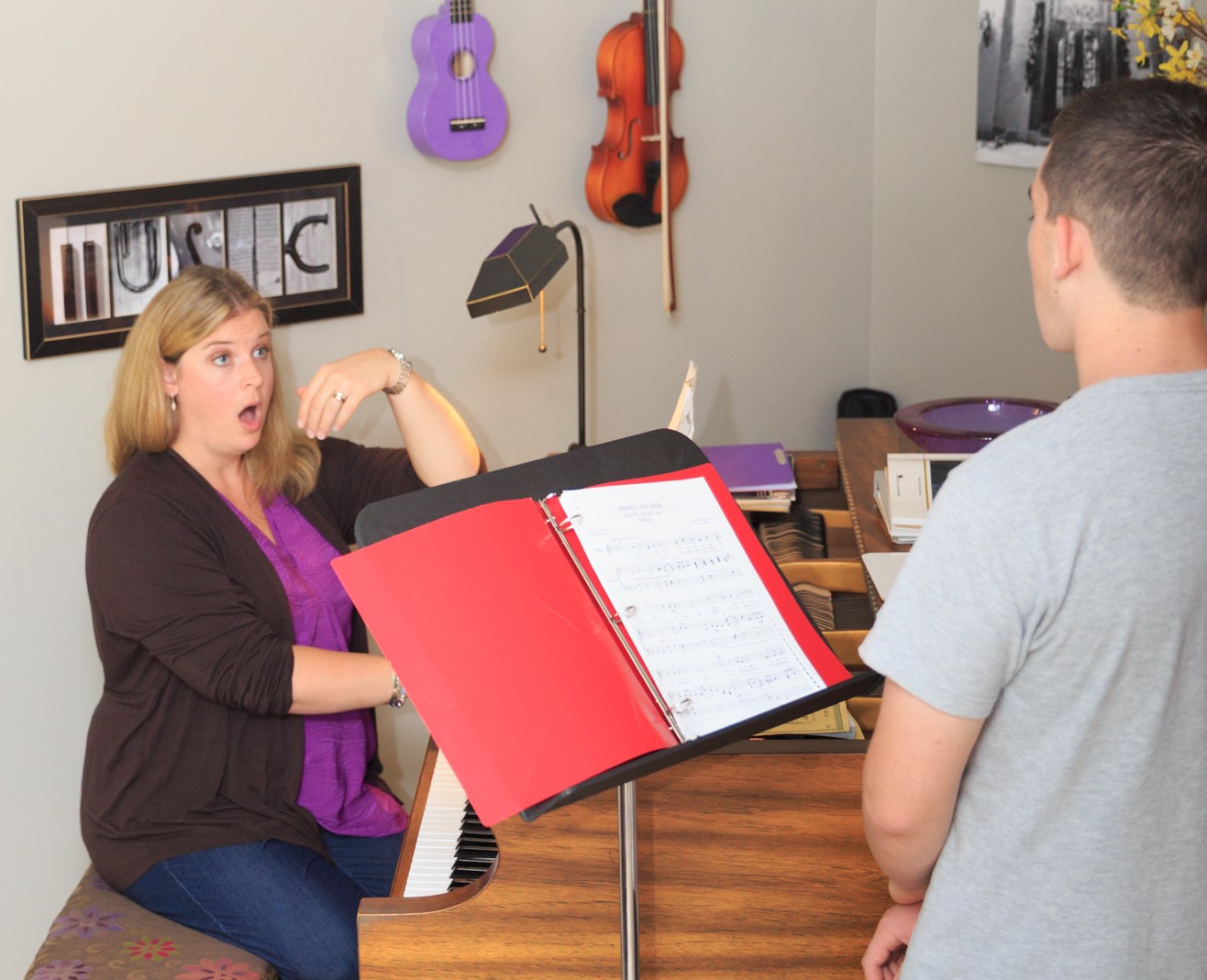 Still have questions?
Ready to choose your membership and schedule your lessons?