Important Impact of Group Learning
Why is group learning an important part of music education?
One-on-one lessons are a great way to learn music and a staple in the industry.  In lessons, students receive their instructor's undivided attention; lessons can be catered to their individual learning styles; and extra time can be spent on concepts on an as-needed basis.
However, music was not meant to always be learned, performed, or enjoyed alone.  So in as many lessons as I can, where appropriate, I play duets with my piano students, accompany my voice students, and perform rhythm ensemble exercises with my students.
But…
I believe even with this variety of methods my students need and benefit greatly from supplementing lessons with a different learning experience.  In addition to weekly private lessons, students come together a few times each year for a studio class with their peers.
I love seeing my students become energized and motivated by these group learning opportunities!  It has been a fun challenge designing music games and activities for a variety of skill levels.  But, witnessing the more advanced students help the beginners is such a privilege.  Students tend to be more patient with their peers than they usually are with themselves!  When we teach someone else, we really fortify our own learning – so allowing them to teach each other is priceless.
What are some of the valuable things we do in a studio class?
Facilitate peer teaching and learning – I divide my students up into teams for a competition in musical term identification and note-naming.  This allows the more advanced students to teach the more novice students some new things and shows all the students how much musical knowledge they really do possess.
Foster musical independence – Students participate in an impromptu rhythm ensemble.  Being able to count and clap/tap a rhythmic pattern is a fundamental skill.  But being able to count and play a rhythm instrument while 5 or more other students are doing the same thing but with a different rhythmic pattern, is next level.  It's something they cannot experience or practice in private lessons.  It's also different from other traditional ensemble experiences like band, orchestra, or choral groups, in that the student is the only one playing his or her part against all the other individual parts.  The traditional ensemble experiences usually have more than one student performing the same melody or pattern against another group of students performing a corresponding melody or pattern (think sopranos, altos, tenors in a choir or flutes, clarinets, trumpets in a band, etc.).
Develop performance strategies and critical listening skills – Students perform for each other.  Every student who attends the studio class is encouraged to perform a piece they are working on.  No one is forced to perform or made to feel bad if they choose not to.  However, after a few musical games and activities to build camaraderie, students are usually excited to perform for each other – Everybody, and I mean everybody is always up for a round or two of Music Bingo – what is it about Bingo? –  Anyway, performance opportunities are crucial to musical development and building confidence, and these group learning events are a safe place for students to do just that.
The impact of group learning on creating a well-rounded musician is significant and, in my opinion, absolutely necessary.  I am thankful that the students and their families in my studio value it and appreciate it as much as I do.  If your music education does not currently include these kinds of activities, please seek some out!  It's a fun way to grow!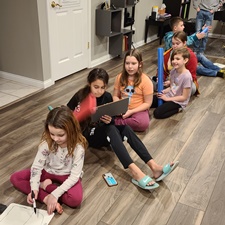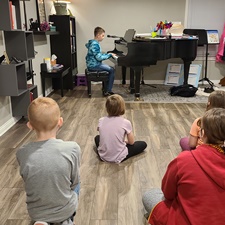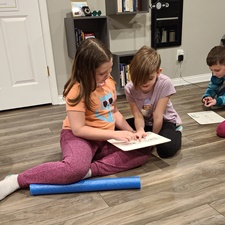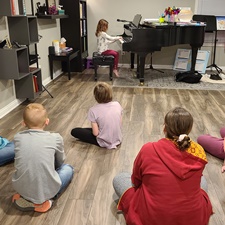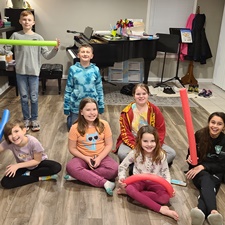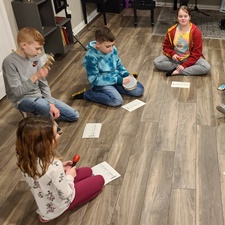 Want to try your own rhythm ensemble?
Here are some of the instruments we use in studio class.  Have fun!
BECOME A MEMBER
If you are interested in voice or piano lessons and are ready to find out all the details.  Hope on over to our Memberships page and choose the one that fits you!  And if you aren't sure what you need, let's figure it out!