The NATS National Conference did not disappoint!  Conferences are equal parts exhausting and exhilarating.  It's great for me to get away and immerse myself in a very concentrated diet of all things singing and teaching singing!
I will always want to learn new things.  I have often felt like I am not the expert in the room at these conferences.  However, a shift in my thinking and my position in the industry was taking place over the 5 days I was at the national conference.  I realized that I didn't have to attend every single session and learn all the things – I had already learned and felt a decent level of mastery over some of them.  This freed me up to focus on cultivating relationships and making connections with colleagues – allowing me to add to my network of professionals and experts that I can call upon any time!
Here are some of my highlights from this year's NATS national conference:
Validation

Tenure track professors and higher education professionals, need us – the independent studio teacher – to be equally capable.  And we are!!  The students we send to their universities need to have a sound foundation and great experiences with which they are ready to build on.  Our students need us to be able to teach ALL styles – this is a mindset shift that has taken awhile, but from my perspective, is really getting there.

New Resources

Learning new things and being reminded of some things I had forgotten about the child singer.  Their anatomy may have different proportions than the late teen/adult singer – but they still have lots to offer, loads to learn, and are very teachable.  I loved learning about some of the new resources that are now available for singers in this stage.

Presenting

I was honored to present a recital with my 2020 NATS Professional Intern Cohort.  We wanted to thank all of the publishers and composers who so generously gifted us music last summer.  We also wanted to share with other teachers, what new resources are available now for students and their own recitals and performances – so we chose pieces, put together slides about each one, and sang our faces off!

Mentorship

I had a great realization that I am on the both sides of this fence.  I have things to learn and glean from voice professionals that have a bit more experience – or more to the point, just different experiences, that I'd like to incorporate into my own singing and filter down into my teaching.  And I have wisdom to impart!  I've had experiences, both successes and failures, that I can share with others who are in the earlier stages of their music-making and teaching careers. What a fun place to be!

Talent, Talent, and More Talent!

I was in awe of the privilege to witness and experience so much talent.   From our headliners, John Holiday and song-writing duo Zina Goodrich & Marci Heisler to performances by colleagues and up & coming singers –  it was a delightful variety of styles and talent.
I am grateful for all that I learned and experienced at the NATS Nataional Conference this year and look forward to incorporating all of the things I learned into my teaching.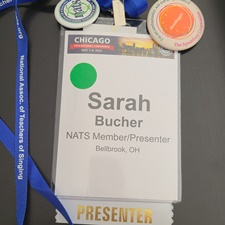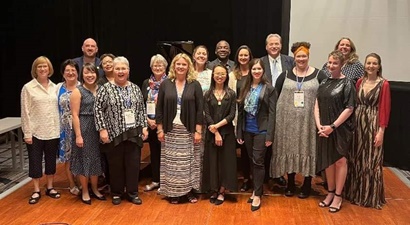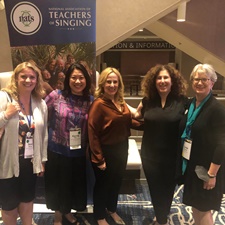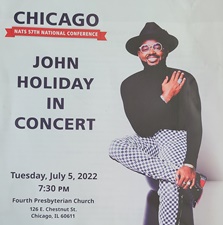 BECOME A MEMBER
If you are interested in voice or piano lessons and are ready to find out all the details.  Hope on over to our Memberships page and choose the one that fits you!  And if you aren't sure what you need, let's figure it out!